Move Mountains Make Waves
Partnering with passionate, enthusiastic entrepreneurs to tell their stories.
Whether you're just getting started or a seasoned business leader, I'll focus on your vision, telling your story through a blend of conscious design, tangible branding, and genuine marketing.
I started Mountains Wave Marketing as a passion project that allowed me to spend more time on my favorite parts of marketing - working directly with active, healthy, environment-friendly brands that are excited to take the next step with their business.
I'm passionate about connecting talented people to create, inspire, and work better together.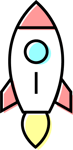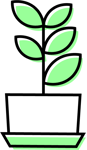 Inbound Marketing
Partner with our Got-To-Market team to define and implement an inbound marketing strategy that is designed to meet all of your business goals.
Website Design
It's your vision. Let us help you make it a reality. We take on all types of projects from simple, professional redesigns to robust, customized build outs.
HubSpot Solutions
As a HubSpot Solutions Partner, our team is certified in helping our clients select the right hubs, as well as implement and manage their HubSpot to success.
Friends Collective
Mountains Wave would be nowhere if it weren't for our Friends Collective - a network of creatives, artists, influencers, and yes... friends. Through this collective, I can provide clients access to the best talent for marketing and marketing adjacent services.
Check out the Friends Collective >
About the Agency
From humble beginnings, a service-centric business model, and the perma-stoke of Alex, the founder, a company was born. Mountains Wave Marketing is a firm that works with passionate business owners to move mountains and make waves.
More about Our Experience >